www.green-creations.com / GREEN CREATIONS GmbH
Email: office@green-creations.com / Tel: 0664 88 23 41 22
Wiener Neustädter Straße 43/1 - A 2551 Enzesfeld
masu assembly instructions
masu assembly instructions
Masu is very easy to assemble -  this assembly instructions will help you to install your Masu as quick as possible!
Window sill fall off protection Masu makes every window sill to a garden!
masu - modular adapter system for urban gardening
masu® is a brand of GREEN CREATIONS®
Masu basicset is ideal for a range of 78 cm - 140 cm and can be easily mounted from the inside of the building. The windowsill, etc. must be stable and firmly attached to the structure.
With the adapters included in the basic set, Masu can be adapted to different materials such as aluminium, sheet metal, marble, plastics and many more. Inclinations (i.e. for the run-off of water) are already compensated by the upright. Larger or smaller inclinations can be compensated with the inclination adapter (different scope of delivery / country) from 0 - 15°.
Rain noses (vertical angle) up to 30 mm can be mounted with the angle adapter.
For rain noses over 30 mm high, the masu - distance piece or a similar spacer is used, with which the angle adapter always presses on the underside of the window sill (and not on the rain nose).
assembly instructions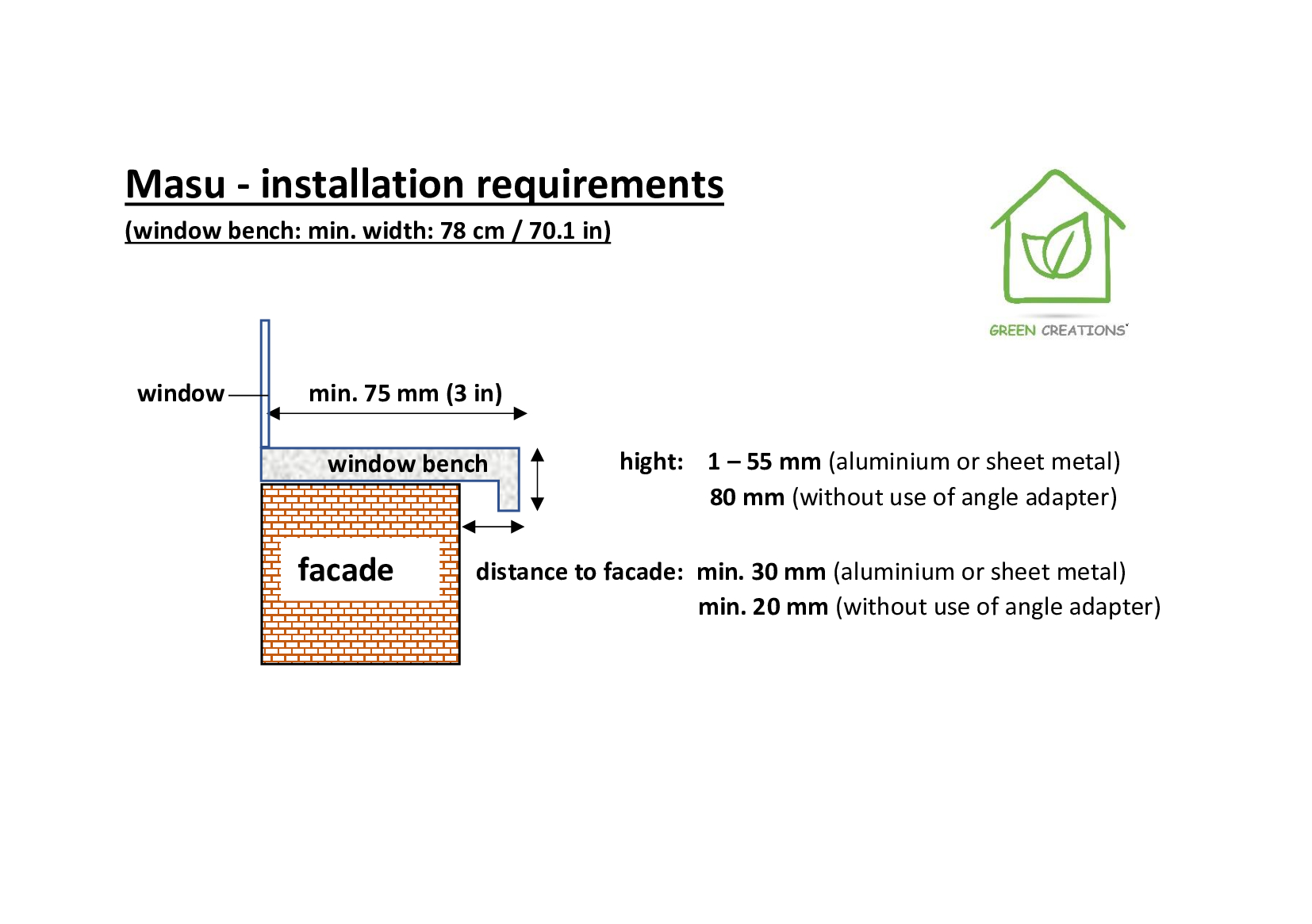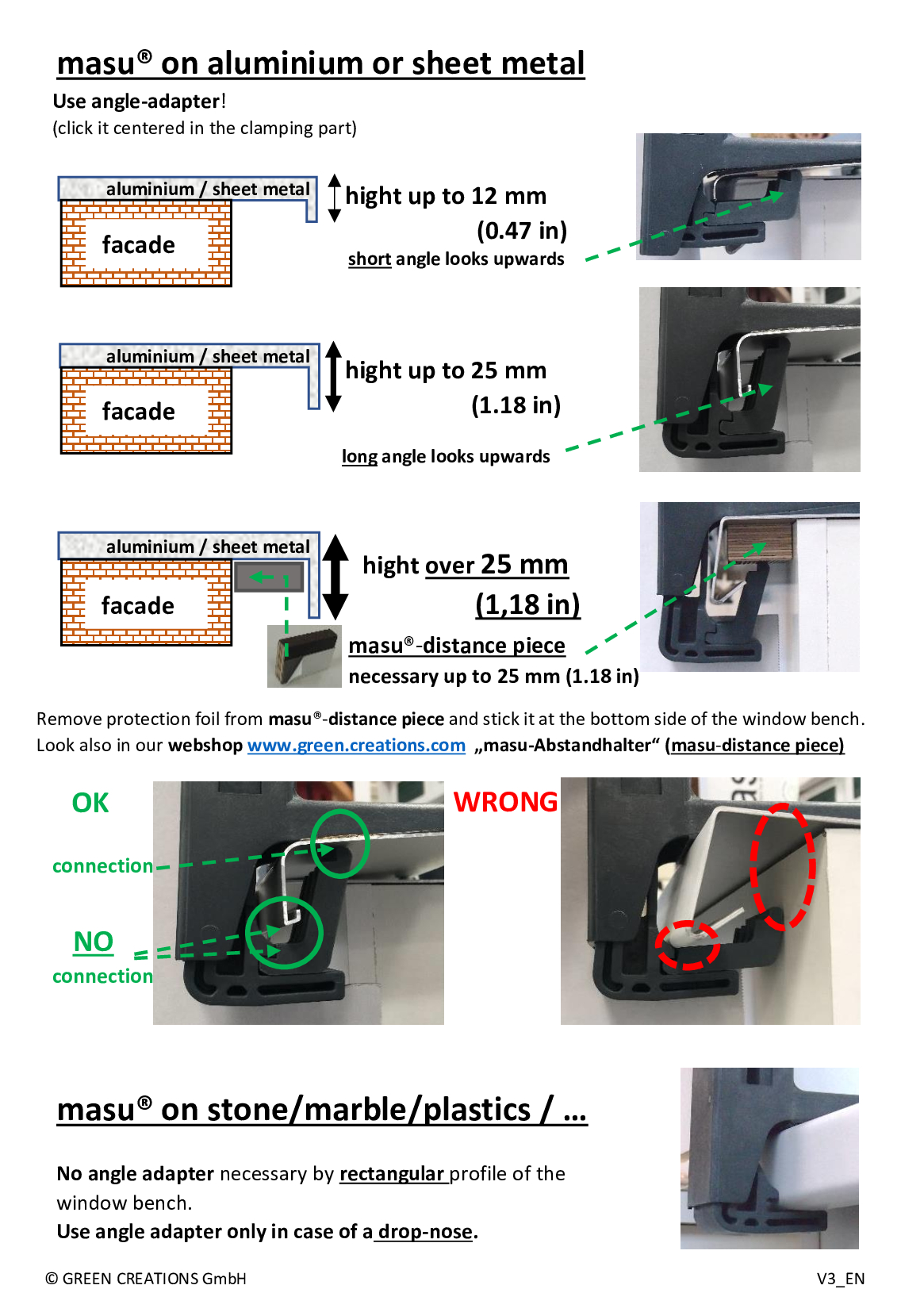 A rubber pad prevents slipping or sliding on smooth surfaces.
Masu needs a 75mm deep support surface for the upright to be stable and safe to install.
Masu can be mounted on a surface up to 55 mm thick. The subsurface must protrude at least 30 mm beyond the structure (cantilevered components).
Masu can also be used on window sills that are smaller than 78 cm. The aluminum crossbar profile must be shortened accordingly.

Download
masu-assembly instructions
assembling instructions