www.green-creations.com / GREEN CREATIONS GmbH
Email: office@green-creations.com / Tel: 0664 88 23 41 22
Wiener Neustädter Straße 43/1 - A 2551 Enzesfeld
GREEN CREATIONS
GREEN CREATIONS
Mission GREEN CREATIONS
GREEN CREATIONS, an Austrian company, would like to use innovative products and ideas to encourage people to better design and use their existing living space.
For more color, nature, lifestyle, decoration. Every customer should be able to assemble and use our products themselves.
We want to offer everyone the opportunity to contribute to urban climate change themselves - many small measures can make a big difference!
masu® - a brand from GREEN CREATIONS® is the beginning -
many more ideas follow this mission.
We invite you to work with us. Share your ideas with us!
Let's do desing thinking together.
Share your thoughts - contact us!

GREEN CREATIONS® was funded by the EU and the BMfWA.

Philosophie and values
... we create space!
We subordinate all our products to our guiding principle
And we don't just mean "freedom" in terms of space
Freedom arises in thinking, decorating, using, designing, ...
Innovative products do not need any complicated assembly instructions - our products work just as easily
GREEN CREATIONS wants to make gray cities and facades more colorful and beautiful
GREEN CREATIONS means individuality and enjoyment of life
GREEN CREATIONS brings nature closer to you
GREEN CREATIONS uses high-quality materials that are fun for a long time and look exactly like the first day
GREEN CREATIONS is sustainable
GREEN CREATIONS improves quality of life
Sustainability
Masu® - the modular adapter system for urban gardening - is "Made in Austria".
Austrian added value, short transport routes, high quality and durable materials.
GREEN CREATIONS offers an alternative to disposable products.
Smart - functional - beautiful - sustainable
Our products are designed so that most components have multiple functions. The smaller number of individual parts makes Masu® easier to use and reduces costs.
The materials used are durable and high quality.
Exchanged decor elements are reusable - we supply a special storage bag.
The packaging is deliberately simple and does not require additional plastic films.
For GREEN CREATIONS, sustainability is an overall concept and consists of a large number of measures. These measures accompany the entire development of new products and all subsequent processes - from the first idea to logistics.
Press informations
Available images and logos: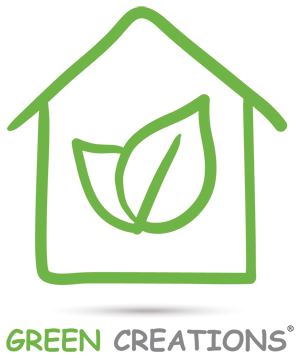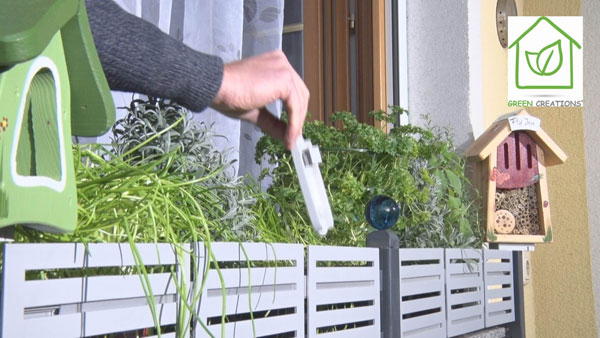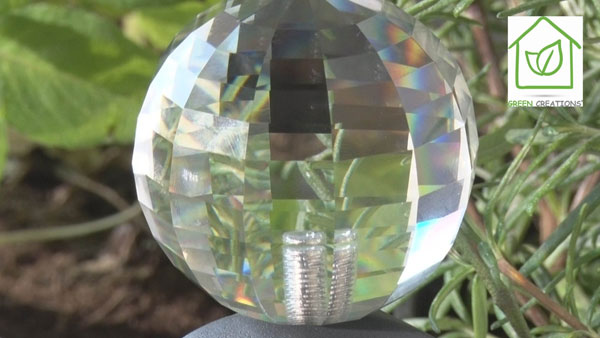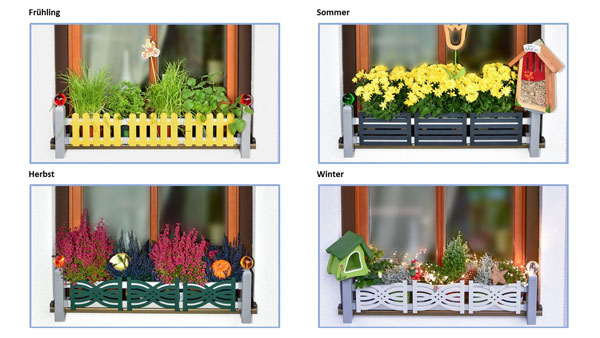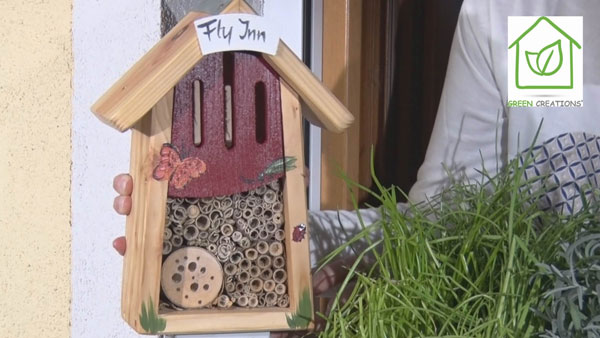 download pictures & logos
( zip-Datei 2,7 MB )
Startup GREEN CREATIONS
 
The startup GREEN CREATIONS was founded in 2016 and deals with the sensible use of urban living space.
GREEN CREATIONS develops and sells the brand masu®.
Masu®
steht für:
m ... modular
a ... adapter
s ... system for
u ... urban gardening
Masu® makes window sills, thin-plated plinths on terraces or similar structures usable and more beautiful - for more green, more decoration, more lifestyle or as advertising space.
Masu® can be individually designed and changed at any time to suit the season, mood or occasion. With different decor elements and accessories - such as glass balls, a beneficial animal hotel, a bird house or other accessories.
The decor elements are easy and convenient to place on the telescopic crossbars (easy & click). They are combinable and interchangeable and are continuously developed in style and color.
Masu® can be assembled and disassembled in a few simple steps. Without drilling, sawing or additional tools. Masu® leaves no damage after dismantling.
Masu® basicset can be used continuously from 78 cm to 140 cm wide and can be expanded almost infinitely with expansion sets. Different adapters adapt Masu® to the surface and expand the possibilities of use - such as the decor adapter or the accessory adapter.
Masu® is distributed through retail and online retail.

Download presstext
( PDF-Datei 78 KB )